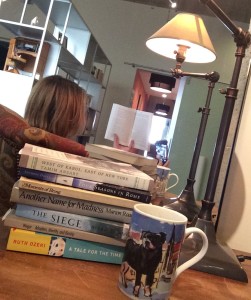 Once upon a time, I was a voracious reader. In my late 20s and early 30s, books were an appendage. I read while I gulped down my breakfast, at night alone at my table in my studio apartment, as soon as my favorite TV show had ended, every day during my mass-transit commute from Lincoln Park to the Chicago Loop.
One day, with my nose stuck into Steinbeck's East of Eden, I was yanked from my seat on the 156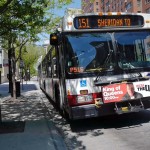 at the corner of LaSalle Street and North Avenue, pulled down the isle, and shoved down the stairs of the bus' rear exit. When I turned to see what a fellow passenger had rescued me from, flames were bursting out from under the seat I had occupied.
Maybe I read so much because life was simpler? With my limited salary, I chose not to buy a VCR (who's that girl?), and I was single. And while I loved to read, perhaps books were my surrogate for a male companion.
Fast forward 25+ years. I lament not keeping an ongoing yearly list of books I read. That said, I'm sure the number of books I used to read per year would appall me now, considering the stack of half-finished books on my nightstand.
I could blame my short-list-of books read on my dog, Avy or hanging out with my husband, Ed.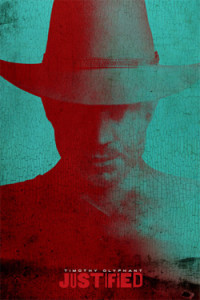 But instead I should probably blame it on my iTune downloads and my DVR recording episodes of Downton Abbey, CSI, NCIS, Suits, Major Crimes… I'll admit it. I stayed up way too late last year bingeing on past seasons of Breaking Bad and Justified. This year I'm committed to reading more books. I've finished two already (The Memoir Project by Marion Roach Smith and A Tale for the Time Being by Ruth Ozeki) But for now, I can tell you that the seven books I did read last year were really good.
If you haven't already read them, go out, buy them, and read them cover to cover. Enjoy!
FICTION
Tracy Chevalier—The Virgin Blue
The Virgin Blue is my third read of Tracy Chevalier. If I were a faster reader, and there weren't so many books in the world,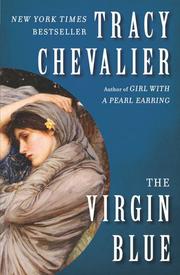 I might have read all seven of her historical novels. But alas, I've only read Remarkable Creatures and The Lady and the Unicorn. The Virgin Blue is my favorite because it haunts me. Read it, and you'll know why. The Virgin Blue is a story about two women who lived centuries apart in France. Part detective story and part historical fiction, being adopted I of course saw myself in the protagonist Ella, who finds herself searching for her family's French ancestry.
Helen Dunmore—Talking to the Dead
Walking my dog Avy one day last year, I happened on Talking to the Dead in our neighborhood Little Free Library. The title intrigued me, as I'm usually the one at dinner or cocktail parties talking about death and dying. What I loved about this book was how Helen Dunmore created a slow, quiet foreboding that's still following me around.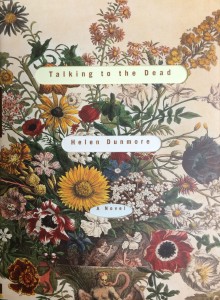 Talking to the Dead is a story about remembering, and how people remember differently, and how secrets destroy families. Her descriptives are spot on—so good in fact that I felt like I too were experiencing the oppressive heatwave of the summer in which the story takes place. I stumbled on a quote one day by Marcel Proust: "In reality, every reader, while he is reading, is the reader of his own self. The writer's work is merely a kind of optical instrument, which he offers to the reader to permit him to discern what, without the book, he would perhaps never have seen in himself." Even though Talking to the Dead is fiction, I found myself within it's pages. In particular, it gave me insight into something I had never considered before about my given name at birth, and the one given to me a month later by my adopted parents. Finding myself in an author's story, is certainly one of the reasons why I read.
Ann Hood—The Obituary Writer
Perhaps you might glean from the title—The Obituary Writer—why I initially picked up this novel at Books Inc. in Palo Alto?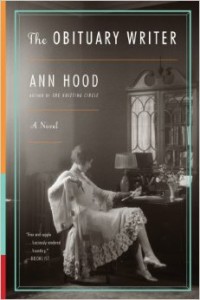 And you might be appalled to learn that I attended a memorial service of a stranger once because the obituary about the deceased was so well written and intriguing. Yes, I did. The Obituary Writer, like Talking to the Dead, is a story about loss and grief. And it's also a story about how waiting for something keeps one from living life. In The Obituary Writer, Ann Hood knits together the lives of two women set in vastly different eras—1919 and 1961. What I enjoyed about this book was how Ann's own life experiences of loss and grief must have informed her writing (I've read her memoir Comfort: A Journey Through Grief. People always ask authors at book signings if they put themselves into their stories. Did Ann?), and how I came to see myself in her characters—especially the obituary writer.
Christina Baker Kline—Orphan Train
Any surprise, that a story about an adoptee and foster child would catch my attention and that I would love this book? The Orphan Train is another novel that weaves together two eras. Based on the real orphan trains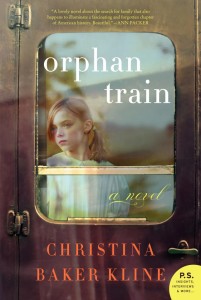 that operated in the US between 1854 and 1929 and transported thousands of abandoned, orphaned, and homeless children from the eastern coastal cities to the Midwest for adoption. A part of history not well known, most of the adoptions that were intended to "save children" turned instead into indentured servitude. I found the Orphan Train poignant, heart-wrenching, and hopeful. I was amazed by Vivian's (the protagonist) courageous spirit as a child and her resolve to persevere through the bleakest of circumstances. Orphan Train is a reminder of how acts of kindness and an ear willing to listen to a story can change a person's life. A memorable read.
MEMOIR
Dani Shapiro—Still Writing: The Perils and Pleasures of a Creative Life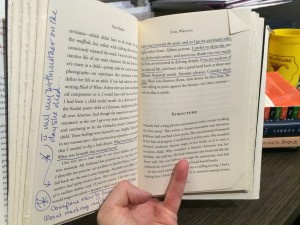 Here's a reason why I don't read iBooks. I dog-ear and write all over the pages of my books. Sure iBooks let you dog-ear and make notes. But it's not the same thing. What a joy to revisit Still Writing to see what sentences of Dani's I'd underlined. Part memoir and part field-guide to writing,
Dani Shapiro takes the reader on a journey into her life as a writer. She sheds great wisdom on things a writer must pay attention to in order to connect with their reader. How language moves, how to bring characters to life on a page, burnishing words to make prose shine, and not to admire your work while you're writing it. What I love most about Still Writing is the way Dani's story telling is so peaceful, yet commanding. A great read for anyone—not just writers—who'd like to get a glimpse into an accomplished writer's life.
Sukey Forbes—The Angel in My Pocket
Another dog-eared memoir in my library, The Angel in My Pocket is the story about how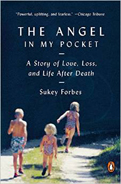 Sukey Forbes navigates her way through grief after losing her six-year-old daughter, Charlotte to a rare genetic disorder. You don't have kids, Ana, you might say. How can you relate to this book? I can relate to grief. So can you because no one escapes grief, like no one misses out on death. There were so many things I admired about The Angel in My Pocket, which is Sukey's first book. I admired her graceful, honest and poignant writing. While this book is a tale about a tragedy, it is also a story about Sukey's historical family (she is the great-great-great granddaughter of Ralph Waldo Emerson), and about Sukey's choice to continue living after experiencing the unimaginable.
Laura Munson—This Is Not The Story You Think It Is
One reason I'm a slow reader is because as I read, I study writing techniques. I look for things such as how an author transitions in and out of flashbacks. Whether and author chooses to write their story in past or present tense. I prefer memoirs written in present tense because they're more immediate. And I read to be surprised by an authors phrasing.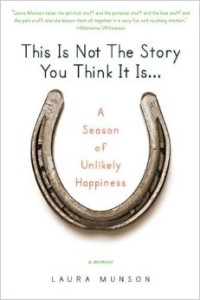 Something along the lines of this dog-eared page on 178 in This Is Not The Story You Think It Is by Laura Munson: "Proudly, I control the tears so they pool just at the edge of my eyes and lacquer my eyelashes to my sunglasses." Wow, I wish I'd thought of that. Basically, I was wowed by Laura Munson's writing and story about the day her husband came home and told her he didn't love her anymore. I'm not sure what I would have done, but Laura told him she didn't believe him and set off on a spiritual journey to stop basing happiness on things outside of her control. This Is Not The Story You Think It Is, is at times funny and sad, always real and honest, and very wise.