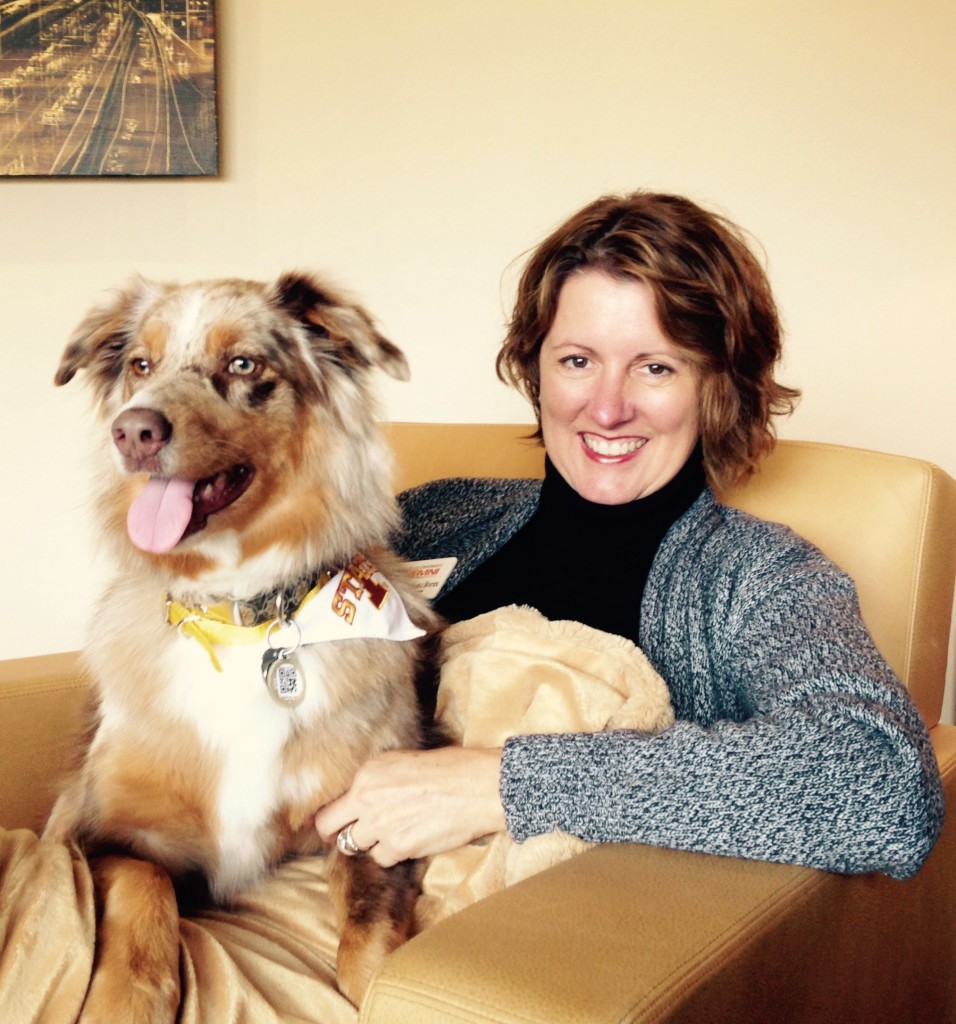 Oh my! What a year Mommy had in 2015. If getting used to San Francisco wasn't enough for her (you can read about it in my last Avy Tale), 2015 turned into a doozy. Mommy's daddy died unexpectedly. Then Mommy slipped off the deck at our home in Angel Fire on October 7th. From that incident she was left with a broken tibia, fibula, and some other bone, now held together by 15 screws and a plate. I must say, through it all—the great purge and selling her daddy's house with her brother and sister-in-law, getting used to San Fran on a scooter and crutches, two surgeries on her leg (more to come), Mommy's general disposition on life isn't too bad. While she has Debbie Downer tendencies, Mommy got the bright idea on New Years Eve to post 12 things she was grateful for in 2015 on Facebook before the clock struck midnight. She had the good sense to end the year on a high note. You go Mommy! Share your positivity publicly on social media.
Because I'm so proud of Mommy, I thought I'd share some highlights from her list. Edited, of course, from a Prolific Aussie's Perspective.
---
Getting Blessed by the Pope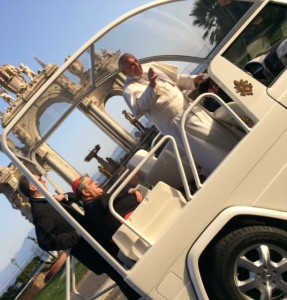 In March, Mommy serendipitously happened to be in Naples, Italy when Papa Francesco cruised around town in his Pope Mobile. Mommy likes to tell people how she strategically positioned herself against the barrier on a curve and waited an hour-and-a-half in dreadfully uncomfortable shoes to snap Papa Francesco's photo when he drove by. While waiting, Mommy had to fend off clamoring short Italian women trying to take her primo spot. Mommy's proud of the lesson she learned as a child in Stuttgart Germany from her family's landlord. Elbows extended outward on either side. After Mommy tells this part of the story, Daddy chimes in, "You forgot to mention that you were blessed by the Pope." Oh yes, there's that. Reminded, Mommy's face softens. Her left hand flies to her heart patting it. "Ahhh, Papa Francesco," she whispers wistfully.
---
The Upside of Mommy's Daddy Dying
When Mommy raced to Peoria on April 15th to be with Grandpa in the hospital, she never imagined that he'd be dead on May 3rd. Grandpa was a curmudgeon. A stubborn man, Grandpa wanted to live life his way. For years he refused to get his affairs in order—a health care directive, updating his 30-year-old will and so on. Mommy begged him time and again. Her goal being that "affairs in order" would allow for her brother, David and she to get along. Their relationship was a tenuous one. But a miracle happened while Grandpa was in the hospital dying. Ana, David, and David's wife, Julie banded together to care for Grandpa, swearing that no matter what this time, they would always get along. And when it came time for palliative care for Grandpa, the three of them were team-united.
Grandpa had a moment of lucidity two days before he died when he choked on his food Julie was feeding him. "I'm dying," he asked Julie and Ana gasping oxygen through his mask. "Yes, Bill," Julie said, "you're probably dying." Recognizing the inevitable, Grandpa blurted out three things:
1. I never put up a grave stone for your mother. Will you two make sure it gets done?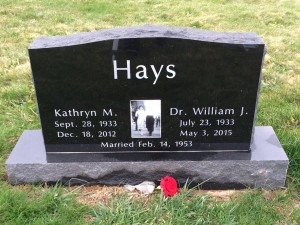 2. Ana, you need to find my cousin Elizabeth and tell her I love her. (Mommy had no problem finding Elizabeth. Mommy imagines herself a spy or CSI agent.)
3. Ana, I should have listened to your "rules."
"Rules," Ana repeated to Grandpa?
"Rules. You know, YOUR RULES," Grandpa replied with a tone that stopped all further discussion.
Mommy pondered "the rules" as Julie continued feeding Grandpa. Then it dawned on Mommy, like the meaning of Christmas dawned on the Grinch.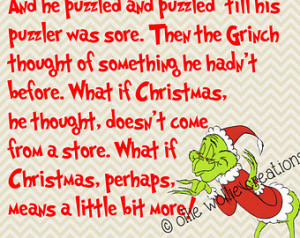 Grandpa was apologizing for not getting his affairs in order, and moving into Bueller Home. Mommy can't put words to how grateful she feels about Grandpa's implied apology, and for the circumstances that brought her brother David, someone she loves very much, back into her life, and for the sister she has gained in her sister-in-law, Julie. All this because Grandpa died.
---
Broken Leg Gratitude
Here's a truism about Mommy: Mommy loves to be in control. So imagine how she felt when she slipped off the first step of our dew covered deck on a sunny, October morning in New Mexico. Landing flat on her stomach facing the opposite direction than she'd intended, she screamed at the top of her lungs for help. The only thing that came to her were the echoes of her screams. With triple-paned windows in the house, neither Daddy nor the housecleaner heard her. Thankfully Mommy managed to pull her cell phone from the pocket of her jacket. Eventually she located the dial pad, and called Daddy. Mommy must have gone into an emotional tail spin laying flat out on the wet cold deck writhing realizing her control on her world had slipped off the deck with her. Alas!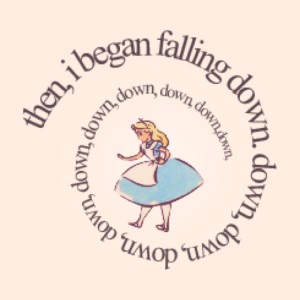 Here a list of things Mommy came up with to keep her emotions from swirling down Alice's rabbit hole.
Placing blame is a senseless waste of time and energy. Trust me, Mommy had a blame list, but she tossed it in the trash.
One must manage ones emotions when faced with a traumatic experience. Dr Pacheco, Mommy's surgeon actually gave her that idea. He told her the biggest challenge would be to manage her mind. Bones heal on their own. "Chin up buttercup," a neighbor in our condo building said to Mommy. Our neighbor, Pat, had an equally disastrous fall. Mommy's done a good job of checking herself emotions in check.
Being angry is as useless as placing blame. Well, Mommy got angry. Really angry. She was mad at Daddy, the Croc flip-flops she wore that morning, the dew that covered the deck, and the dismal fall leaves in Angel Fire she'd traveled to see. Kudos to Mommy. She appears to have curbed her anger.
Gratitude is a happiness booster. Mommy received an outpouring of cards, and gifts. Writing thank you cards was one of the ways Mommy used to build a foundation of gratitude.
Having goals like ditching the wheel chair, getting a mani/pedicure and around town on a knee scooter, walking with one crutch and then a cane, are key to making 1-4 happen.
Now Here's My Gratitude List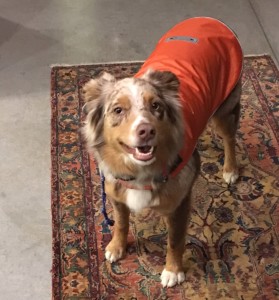 I am grateful to Mommy and Daddy for spoiling me like they do. Things like pet-pets whenever I want them, a rain-slicker. You name it. I'm a lucky Aussie.
I am grateful for the bootcamp Mommy and Daddy enrolled me in last year to teach me to "heel" and "come." Being a smart dog, I've learned if they forget to put the prong collar around my neck for my walks, I won't heel and I'll pull them down the street to my hearts content. And Mommy and Daddy are still working on my "come" command. Good luck with that. Arf. Arf.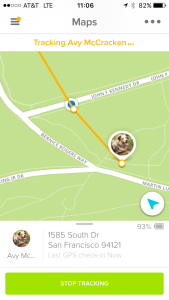 I am grateful for the Whistle tracking device Mommy makes me wear. Although, I admit I feel it's an infringement on my poopie walk privacy. Mommy tells me that dogs who refuse to come must wear tracking devices. Sigh! What's a pup to do?
And lastly, I can't wait for the new license plates to arrive that Mommy ordered for her Subaru Outback. Maybe people will notice them, get curious, and Google me. Avy Baby Tales will soon be famous. Arf.
Happy New Year Avy Tale enthusiasts.