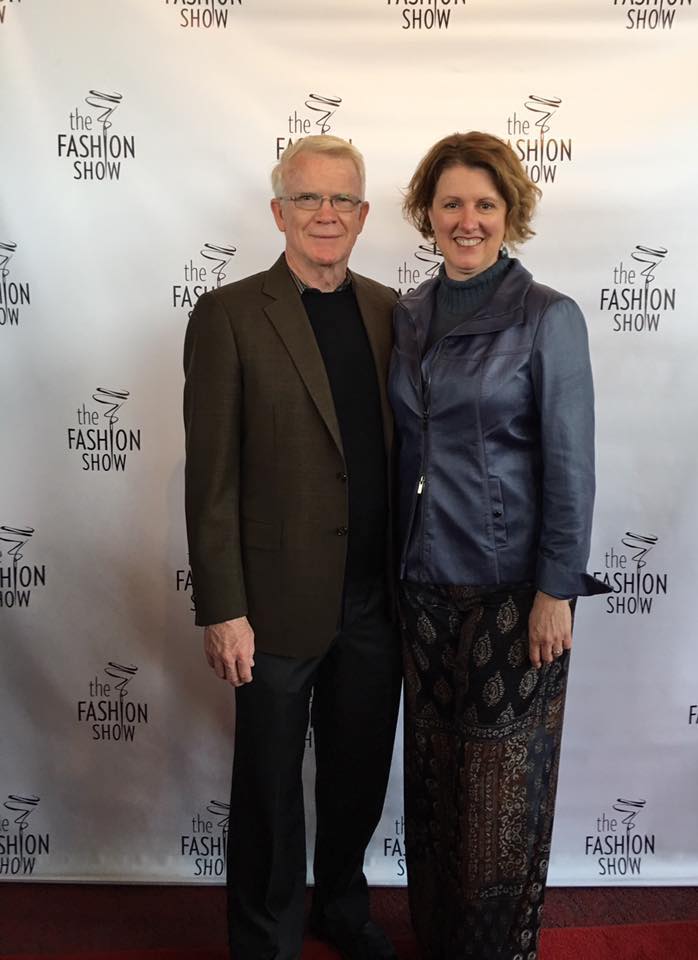 At the Iowa State University Fashion Show, Ed and I are caught on the red carpet by the local paparazzi!
Fashion. Fashion. Fashion. I am so proud of The Fashion Show produced by my college at Iowa State.
The fashion merchandising program I graduated from is ranked #3 in the nation and #1 in the Midwest. The Fashion Show celebrated its 35th anniversary this year. First held on the steps of Mackay Hall with a budget of ~$700, The Fashion Show now has a $47,000 budget and is touted as the largest student-run fashion show in the country.
Abdul Abasi & Greg Rosborough were guest designers this year. And guest judges come from all around the country to judge the student submissions.
What a great evening, and afternoon backstage tour.