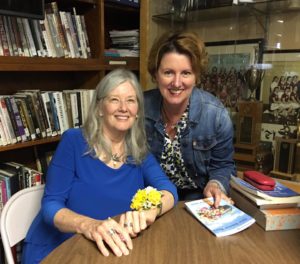 Ok Bay Area.
Elizabeth Berg said yes to my invitation for her to speak next year at the Peninsula Volunteers Annual Authors Salon on Sunday, March 25th, 2018.
Wahoo!
Of course I'm flying back to attend.
The line up along with Elizabeth Berg is superb: Joyce Maynard as moderator, Linda Gray Sexton, and Gail Tsukiyama. One "invitation yes" is still outstanding.