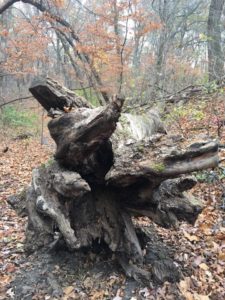 Today Miss Avy and I went on a hike in a wooded area in Ames. I'm loathe to say where as we encountered only a mom and her son, who delighted in petting Avy's nose.
Avy's good with little kids.
The only noises we heard were the occasional bird chirps and chipmunks clicking. What a marvel the woods were. Leaves mostly fallen, moist, ready to wither and mingle with the rich dark soil.
Ahhh. Did me good to walk behind Miss Avy as she sniffed her way ahead of me.
Enjoy the Ames Woods with Avy and Me