Anthologies | Collections | Articles
---
California Writers Club Literary Review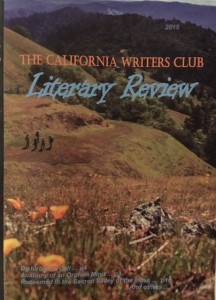 While tidying my desk on January 3rd, I happened upon a copy of The California Writers Club 2015 Literary Review. Hum, I wondered. What ever happened to the story I submitted? Imagine my surprise when I flipped open to page three and there it was in print—The Goodbye.
If you are not familiar with the California Writers Club (CWC), they have a long-standing history. Founded in 1909, the CWC is the oldest professional writers' club in the western United States. It started under the influences of Jack London, George Sterling, Herman Whitaker, and Austin Lewis. You can check them out at California Writers Club.
---
Chicken Soup for the Soul – The Joy of Adoption: 101 Families and Meant to be Kids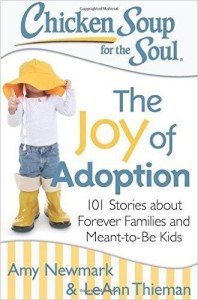 In March of 2015, Chicken Soup for the Adopted Soul was reissued with a new title and additional stories. My story, It Was You, lives on. Buy book on Amazon
---

Nothing But The Truth So Help Me God: 51 Women Reveal the Power of Positive Female Connection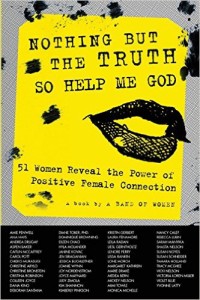 Friend Collector
I knew breakfast was winding down when Jane excused herself to go to the restroom. Normally when I came to visit my parents in Peoria, Illinois, Jane and I would go out for drinks. This time, though, the responsibilities of motherhood prevailed. Instead of meeting at a local bar where I would've been happily sipping on a Bud Light on ice, we'd met at a diner known for its choice of a "side of asparagus" with any breakfast selection… Buy book on Amazon
---
Chicken Soup for the Adopted Soul: Stories Celebrating Forever Families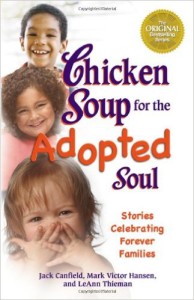 It Was You
Standing beside my birth mother's hospital bed, I noticed that her gaze had suddenly become lucid. Turning to see what she was staring at, I looked at the white wall behind me. "Renora," I whispered to her sister-in-law, "Anita is seeing something." Buy book on Amazon
---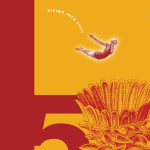 Diving into Fifty: A Collection of Stories That Got Me Here!
A smattering of my favorite columns published in Maui Vision Magazine.
---
Articles:
Catching Up With Dr Wayne Dyer: Excuses Begone
While I lived on Maui from 2002 to 2004, I had opportunity to work with Wayne when I arranged his annual events at Unity Church. Wayne was the real deal, someone who lived and breathed the teachings he wrote about, taught at seminars, and presented on his PBS specials. He was always kind, and ever generous with his time. I feel blessed to have known him, and honored to have had the opportunity to interview him for the October/November, 2008 issue of Maui Vision Magazine. Even though Wayne passed on August 29, 2015, my interview lives on, on his website. Enjoy.
---
How Two Events Changed My Perspective on Life
—Peoria High School Alumni Newsletter
---
What Is Palliative Care?
—Touching Lives
---
Making the Most of Time
—Touching Lives
---
Working His Way Through Grief and A Dogs Life
—Touching Lives
---
A Better Way
—Touching Lives
---
Making A Difference
–Walnut Creek Magazine
---
Ultimate Day Spa
–Walnut Creek Magazine
---
The Magical Aspects of Writing!
–Open Exchange
---
Hawaii's Hardest Working Slacker
—Zento
---
Technology Touches Lives
—Sybase Magazine
---